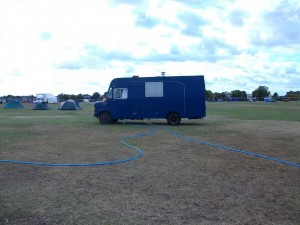 Eileen The Cameravan: ETC First plated in September 1978, this Ford A Series was one of two produced for the West Sussex Fire Service. The other vehicle was the Control Unit and Eileen was the Canteen Unit and are to my best knowledge the only two of a kind built to these particular specifications. For the next 25 years, Eileen was fondly referred to as The Old Dog Van and routinely serviced and cared for.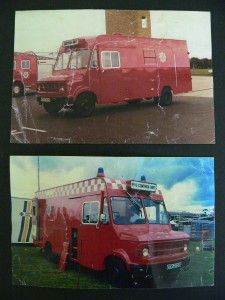 Two brief owners later, who each converted the vehicle more into a mobile home and I then bought her in September 2005. In keeping with my creativity, I opted out of conformed living and started to carve a nomadic lifestyle. I took my time planning the interior of the vehicle as knew there would be different circumstances to respond to, furthermore, I needed a living space and a work space.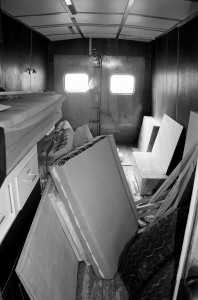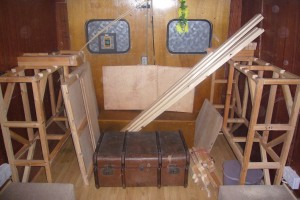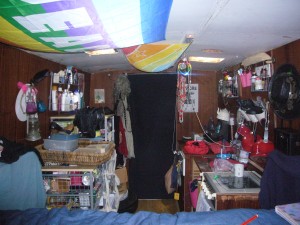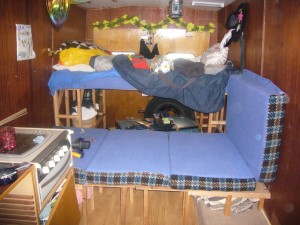 I'd been delving into pinhole photography for two years by then and decided to also turn Eileen into a giant pinhole camera, darkroom and camera obscura. I estimated it would take 5 years to fully realise this and a further ten to really master the art. Within two years and we were carrying out projects with state school education and even stayed for a few days at The Tate Modern, during which time St. Paul's Cathedral was inverted in ETC and our trip accumulated with a night in the Turbine Hall.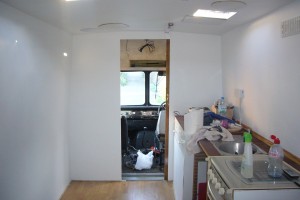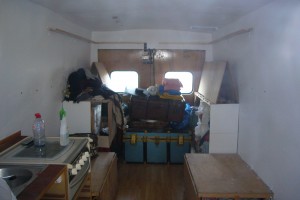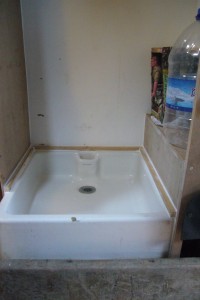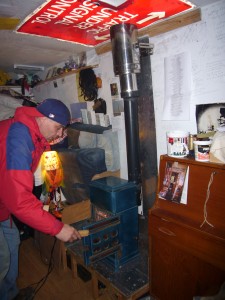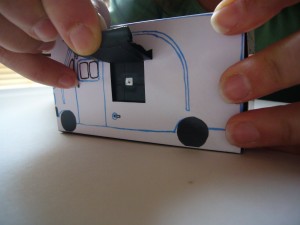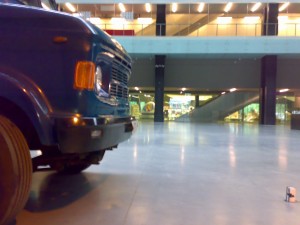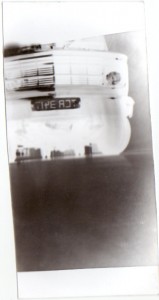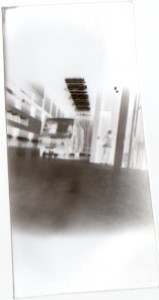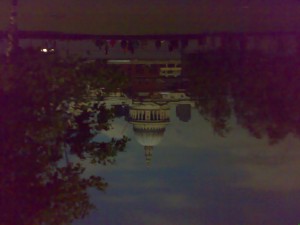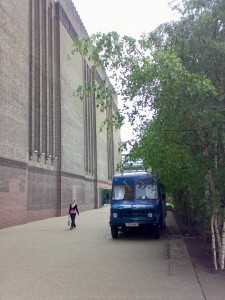 My way of life was constantly changing and not only was I a part of a nomadic group called The Bimble Inn, a large, solar-powered tipi-esque space but I also joined a well-known squat in south east London called The Spike. It was during my time that my priorities really shifted and I completely opted in to my life as an artist. Rather than constantly try to improve conditions outside myself, namely within the education system, I shifted my perspective to those matters that were literally knocking at my door.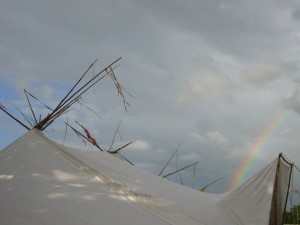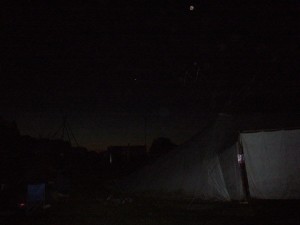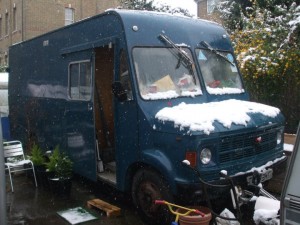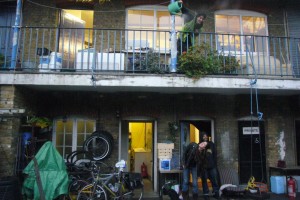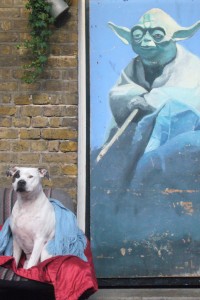 My creative practice has always been a dual process of self-reflection and external observation and living within an inverted view of reality, influenced and informed my themes and techniques further still. For me, art is life and life is personal and also political. Even though I can happily submerge myself in that which I love, namely light, space, music and interaction, I am always aware of the many injustices around our planet and how I can apply my creativity to make a difference.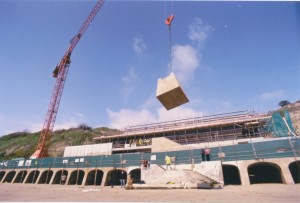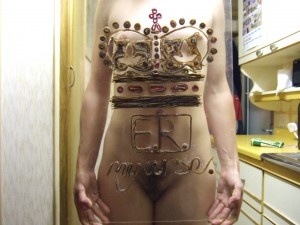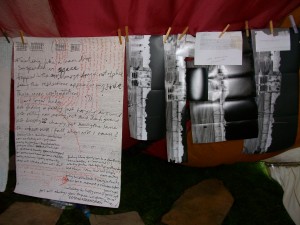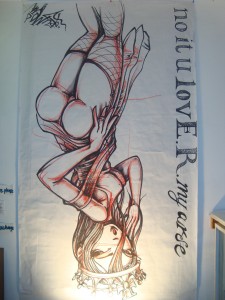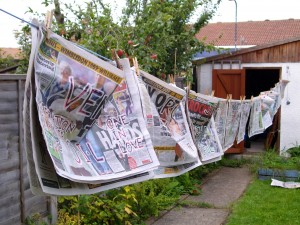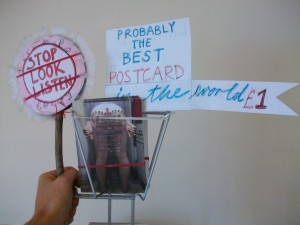 All was going well with Eileen until the introduction of the LEZ in 2008. This completely hinders our freedom to drive around London and made a massive impact to my way of life, and countless others as well. Further to that in 2009, I had a road accident from which Eileen was almost written off due to the cost it would take to repair the damage.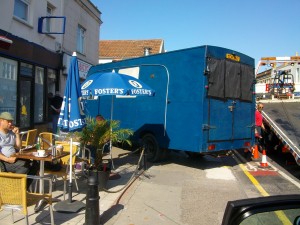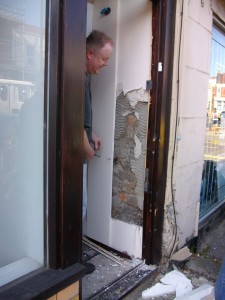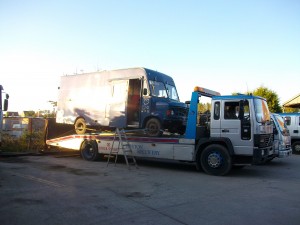 However, I insisted on her return to London and a lovely mechanic Tony of Brenton's kindly fixed the worst of the wear and tear. With the help of friends, she was towed to different squats and then onto a paid yard in Deptford as by then I needed stability. Over this time, Eileen became a guest-house for various people in need of shelter whilst I stayed in a house for a while as by this point I was quite exhausted. After a while, with the help of the locals in The Bird's Nest, the pub next door, Eileen was pushed into the yard next door, where I am currently writing.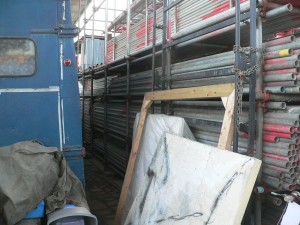 The space here has become more and more hemmed in until the point I can barely move and the diminishing lack of natural light has also taken its toll. My motivation deteriorated and other projects took over until I had almost convinced myself that the only option was to sell ETC and start again. However, the closer to that decision I became, the more I realised how much I'd already invested in ETC and how important it was to fully achieve the potential we have to create great art, educate and inspire wherever we roam.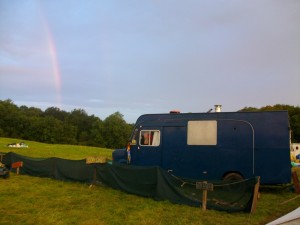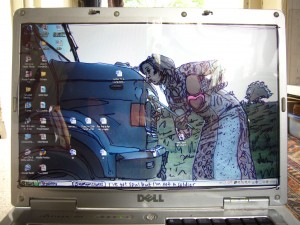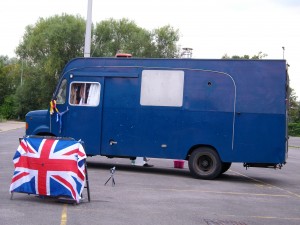 It's time to move on from this yard and I have a great place to go and get the vehicle up to scratch I'm looking for as much help as possible otherwise I fear it could take me another 5 years to get back to where we were in the first place. There's a lot of old work to still complete and make the most of and lots of new work in the making too. I intend to have ETC and this work on the road again by summer, 2014. It's a massive mission but completely achievable.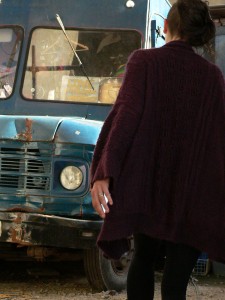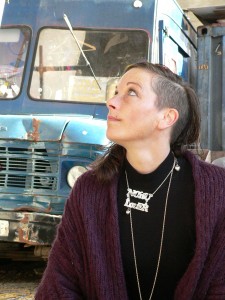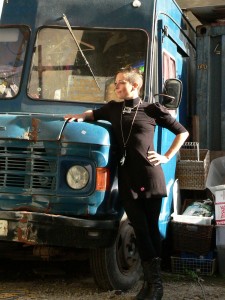 Even though I've proven I can build great cameras out of almost anything and am in no way dependent of ETC, I realise her importance as a vehicle to myself and many others also and really hope to keep her legacy alive and continue our creative meanderings. I hope to get her back on the road again with an LEZ compliant engine, new back brakes, solar power, a water system and a cosmetic make-over. Further to that, invest in a functioning computer to aid the processing and distribution of my work.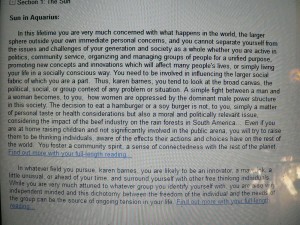 I've been compromising my way of life for too long and now wish for the opportunity to flourish with my creative practice and up my standards all round. I would also like to be in a position to study a Masters in photography over the next couple of years and develop professionally further still. By re-instating ETC again, I can get a Showman's Licence and continue my work within the community wherever I wander, broaden my horizons and continue this magical journey.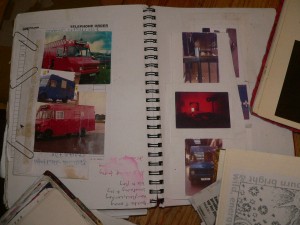 My adventures with Eileen have been cut short and it is my greatest wish to make up for this lost time. I realise the potential we have to educate, inspire and entertain through spectacular art and a unique interactive experience. Furthermore, other projects that have massively distracted me are more or less completed now meaning I can get back on track and back on the road with ETC again.