Having set out from Deptford for the first time late in the eve of Christmas Eve, 2015, perched with a perfect perspective on Westminster Bridge, the morning of Christmas Eve dawned a winter day.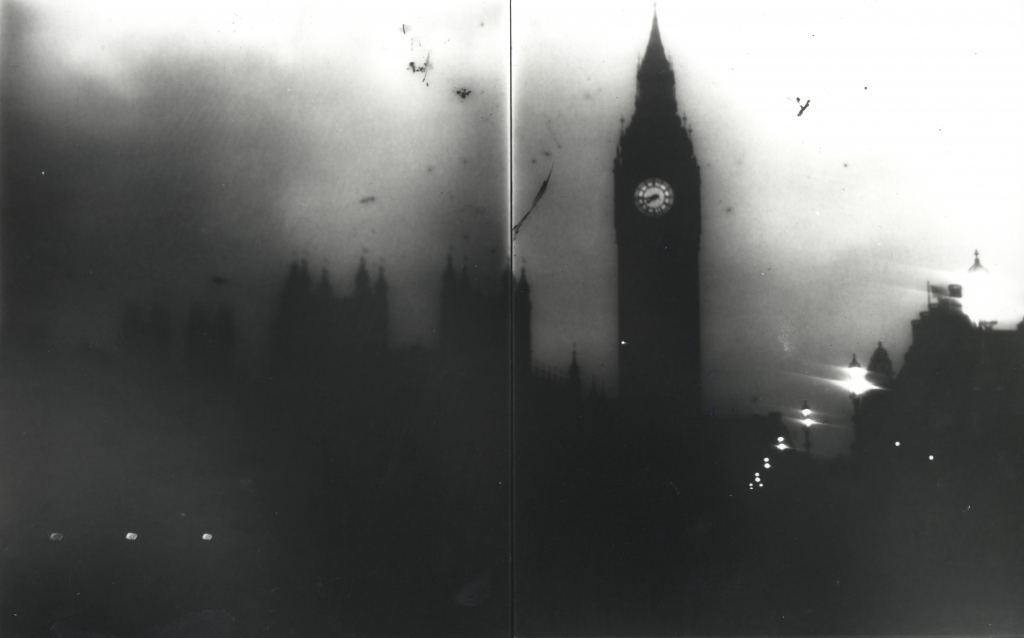 Using two sheets of 8×10″ photographic paper aligned to form larger compositions, I began with some experimental night time exposures and then took a five more before heading back south east again.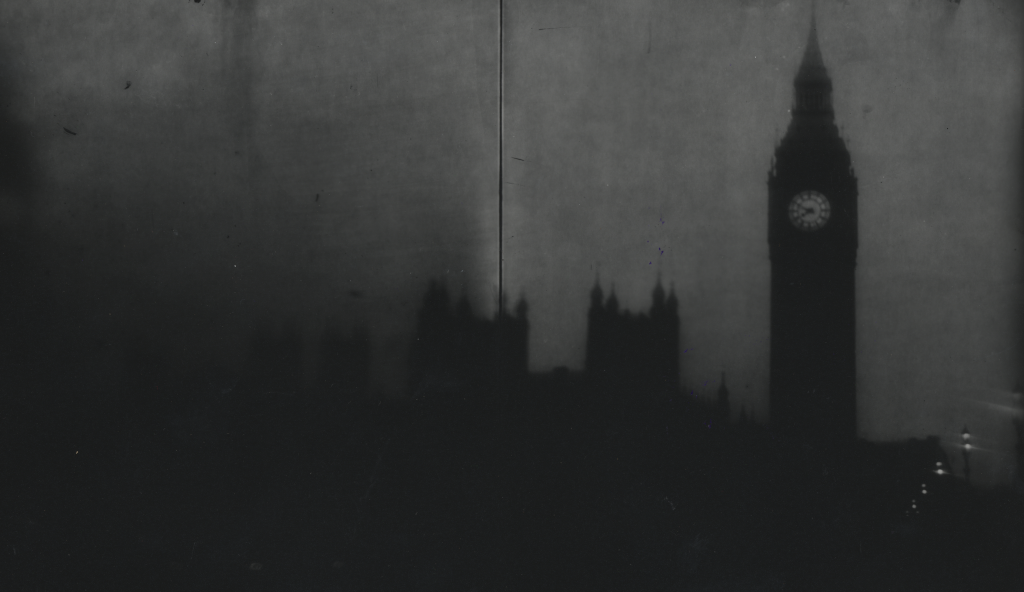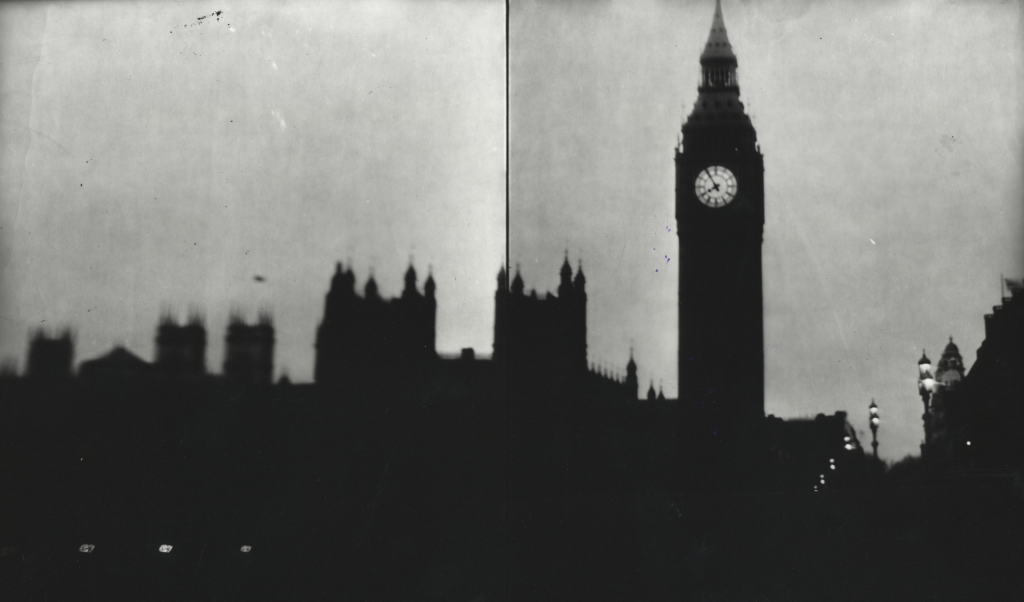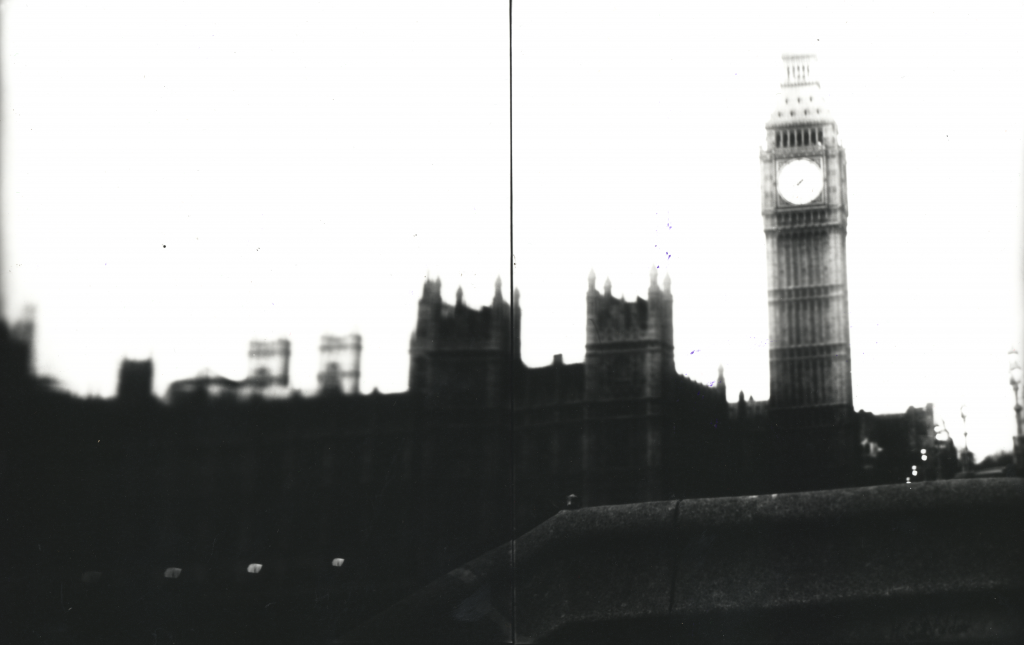 With only a small test strip to go on, I set back off to Deptford where I processed the test shots in a shower room.